Welcome to mosaic.
We are a multi-ethnic church where everyone is welcomed and loved. If you're joining us for the first time we consider you a VIP! Please let the Greeter know it's your first time. They will hand you a Mosaic Brochure and will be glad to answer questions you might have! Also, we have a gift for VIPs who fill out a Connection Card. That's our way of saying 'thanks' for coming.
Worship begins at 10:30AM, but we encourage you to arrive five to ten minutes before so we can serve you a cup of fresh coffee. We proudly serve

coffee. If you prefer something else, we also serve a variety of teas and refreshments for free before and after the worship experience. Feel free to help yourself at the Coffee Bar.
If you have kids…
If you have children age 3 to 10, we encourage you to bring them to the Children's area where you can check them in safely. There they will learn about God and His Word at a level they understand. You can fetch your kid(s) from the Children's area when the worship experience is over.
Sunday 10:30AM Worship Experiences are currently held at the Vic Juba Community Theatre (VJCT) inside the campus of Lakeland College.

In the event of VJCT's unavailability, we hold two worship experiences at the Lakeland College Lecture Theatre at 10:00AM and 11:30AM.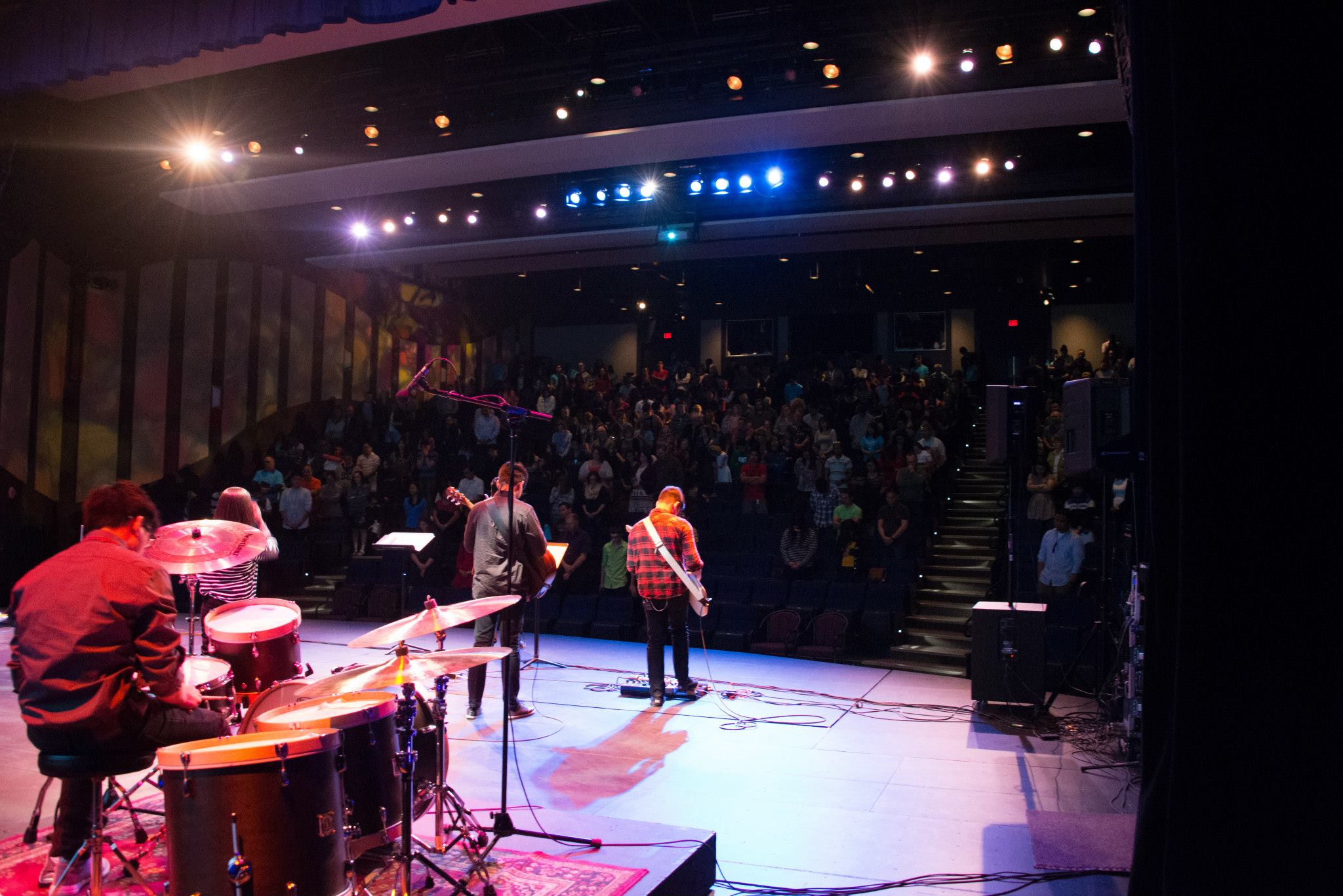 Photo Release Info
In an effort to show the great things that God is doing, Mosaic Lloyd will use photography. Mosaic Lloyd wants its attendees to know that the church will use photos taken at various church activities
on the website, Facebook, Instagram and Twitter accounts from time to time.
Copyright 2017 Mosaic Church Lloydminster